Stacee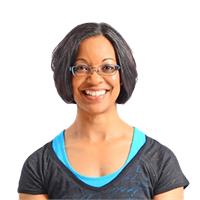 has been practicing yoga since 1999 and has completed both her 500-hour
certification and prenatal yoga training. Stacee originally started her yoga practice as a way to
relieve her migraine symptoms and to reduce stress but quickly became intrigued by the many
benefits of yoga. She maintains that yoga brings a sense of serenity to her life and she's
passionate about helping her students find that within themselves. She invites students to
combine breath and movement to invoke a powerful and transformative yoga practice. By
incorporating Sound Meditation, with the use of quartz crystal singing bowl, Himalayan
singing bowls, chimes and bells, Stacee provides a deeply relaxing experience that helps
everyone STACENTERED. Stacee currently teaches within the Baltimore- Washington area.
Stacee is currently not instructing any classes.