Jennifer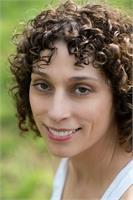 Jennifer found her practice when she suffered a serious back injury that required emergency surgery. During her recovery, she felt blessed and energized by the healing benefits of daily meditation and yoga which were critical to her physical and mental improvement. She began teaching in 2007 and in 2013 she completed her 500 hour advanced certification at the Yoga Center of Columbia.
In addition to yoga, Jen holds Balanced Bodies certifications in Pilates Mat I and II, and a Moms in Motion certification in Prenatal Fitness. Jen is passionate about offering modified yoga and Pilates to those who may have lost core power or flexibility due to pregnancy or other special conditions. Holding a postgraduate degree in Modern Studies, she also enjoys incorporating the modern relevance of yogic texts and principles into her classes.
Jennifer is devoted to creating a safe and experiential environment for her clients that honors awareness of the breath during moments of movement and stillness. She encourages an appreciation for the importance of alignment through core strength, balance and flexibility — both on the mat and in life. A lifelong student, Jennifer relishes time with her teachers and enjoys her journey as she refines and evolves her practice and teaching.
Jennifer instructs the following:
[COL] Held at the Columbia Studio. The Reformer utilizes spring resistance to create challenge at times and to provide assistance at other times. This class focuses on building strength and control while focusing on the Pilates principles. For those who have attended a minimum of 1-3 Intro Equipment classes.




[COL] Held at the Columbia Studio. Pilates is a system of movement that focuses on engaging the mind with the body to create exercises that involve the whole body. Every exercise is performed with attention to breath, proper form and efficient movement patterns. Pilates strengthens the core, improves balance, increases coordination and reduces stress. The mat repertoire will challenge you using body weight and small props. With small class sizes, this mixed level class will offer variations and modifications to suit all levels.