Kelly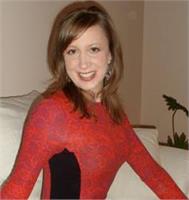 Kelly's fitness journey began at an early age with dance classes. Her knowledge and appreciation for overall health has expanded over the years as she found her love for Pilates and Barre fitness. Kelly is certified through INLINE's Barre Method and received her Pilates Mat certification through Balance Body. Kelly prides herself on teaching fun and challenging classes for all levels to help her students see transformative results. Her dance background puts a stress on alignment and form as keys to fitness success. She focuses on mind and body health, while promoting overall happiness. Kelly strives to nurture and motivate her students to achieve their goals as our bodies are more capable then we could ever imagine!
Kelly instructs the following:
[COL] Held at the Columbia Studio. Pilates is a system of movement that focuses on engaging the mind with the body to create exercises that involve the whole body. Every exercise is performed with attention to breath, proper form and efficient movement patterns. Pilates strengthens the core, improves balance, increases coordination and reduces stress. The mat repertoire will challenge you using body weight and small props. With small class sizes, this mixed level class will offer variations and modifications to suit all levels.




[COL] Held at the Columbia Studio. Integrate Pilates principles, yoga, dance conditioning, and muscle sculpting. Using body weight and small weights to high tempo music to strengthen, stretch, and tone all major muscle groups with an aerobic effect. Sculpt the body of a dancer. No dance experience required as this is not a dance class. Suitable for all levels.