Shelly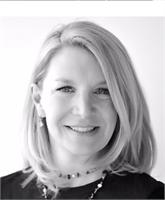 Shelly was initially drawn to yoga as a way to balance her fitness routine and while yoga can be a great "workout," it is what happened off the mat that truly kept her coming to class. Being active has always been part of her life. She taught aerobics in the 80's and while many things have changed since then (thankfully), her passion for fitness remains constant. Shelly completed her 200-hour training at Charm City Yoga and her 30-hour Yin Yoga training with Jessie Kates. Shelly recognizes that Yoga is a personal experience and that each student comes to class needing something unique in that moment. Her energetic style will challenge you, inspire you and restore you. As a mother, wife and full time working professional, she understands how hectic life can be and is passionate about helping her students find balance in their lives on and off the mat.
Shelly instructs the following:
Yin Yoga targets the connective tissues, such as the ligaments, bones, and even the joints of the body that normally are not exercised very much in a more active style of asana practice. It is a gentle and slow-paced style of yoga with postures, or asanas, that are held for longer periods of time. Suitable for all levels.