Jim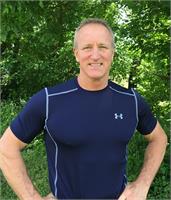 Jim Crowder, RYT 200, is a Certified Yoga Teacher and Personal Trainer with over 20 years' experience in Group Instruction, Personal Training, and Coaching. He combines his vast experience with an innate sense of bio-mechanics, enabling his students to better understand how their bodies should move into, hold, and move out of each posture more naturally. In addition to teaching Yoga, Jim is also an Executive Health Coach and Motivational Speaker with Workplace Wellness Solutions, offering Health, Fitness, and Wellness services at both the individual and corporate level. Jim's overarching Goal is to Empower as many people as he can to live Happy, Healthy, and more Fulfilling lives, by giving them the tools they need to improve themselves Physically, Mentally, Emotionally, and Spiritually.
Jim instructs the following:
[COL] Held at the Columbia Studio. Connect your movement with your breath and flow between poses with grace. In this class practice flowing sequences and sun salutations that balance energy and reduce physical and mental stress. Build strength and endurance, increase balance and flexibility.