Susan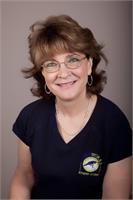 Susan holds Pilates Mat, Reformer, and Tower certifications from PHI Pilates and Mat certifications from the Pilates Coach and additional training from Balanced Body. Susan has been practicing and studying Pilates since 1999. She began teaching in 2004 and currently teaches all levels of Mat.
Susan instructs the following:
[COL] Held at the Columbia Studio. Pilates is a system of movement that focuses on engaging the mind with the body to create exercises that involve the whole body. Every exercise is performed with attention to breath, proper form and efficient movement patterns. Pilates strengthens the core, improves balance, increases coordination and reduces stress. The mat repertoire will challenge you usign body weight and small props. With small class sizes, this mixed level class will offer variations and modifications to suit all levels.