Chris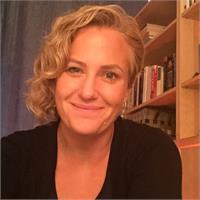 Chris became a certified Weight Trainer through IWA in 2004. She holds Pilates Mat and Tower Certifications through PHI Pilates and completed her Yoga Teacher Training program in 2007. Teaching since 2005, Chris teaches all levels of Mat, Tower, and Yoga. Chris is also a certified Massage Therapist and practices Swedish, Deep Tissue, Myofascial, and Heated Stone massage.
Chris instructs the following:
[COL] Held at the Columbia Studio. Pilates is a system of movement that focuses on engaging the mind with the body to create exercises that involve the whole body. Every exercise is performed with attention to breath, proper form and efficient movement patterns. Pilates strengthens the core, improves balance, increases coordination and reduces stress. The mat repertoire will challenge you using body weight and small props. With small class sizes, this mixed level class will offer variations and modifications to suit all levels.




[COL] This class is held at the Columbia Studio. Apparatus springs will assist or challenge your workout. Total body resistance workout using Pilates principles. Focus on control of movement. Increase your flexibility, strength, and balance. Suitable for all levels with previous Pilates experience and those who have taken a minimum of 1-3 intro to equipment classes.




[COL] Held at the Columbia Studio. Connect your movement with your breath and flow between poses with grace. In this class practice flowing sequences and sun salutations that balance energy and reduce physical and mental stress. Build strength and endurance, increase balance and flexibility.